Wakefield Hospice night run.
Spedding Goldthorpe enter Wakefield's very first 10k night run and take to the streets.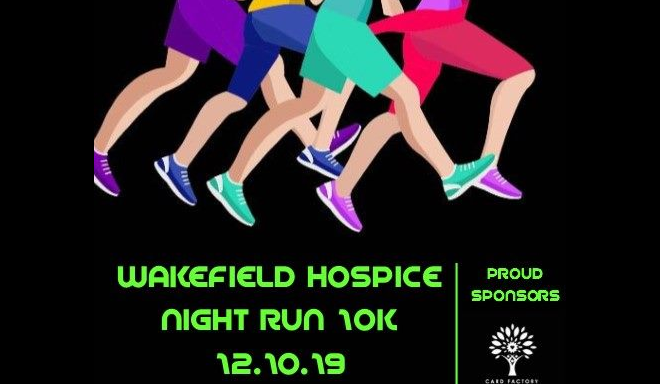 The brand new Wakefield Hospice 10k Night Run took place on Saturday 12th October 2019, at 7.30pm. There has been a growing popularity for off-road night and evening races, but this is something different – it is a night time road race. Together with 750 enthusiastic runners pounding the streets of Wakefield. Included were Spedding Goldthorpe Insurance Brokers.
The Route
The route was fully lit by street lights, and took place on completely closed roads, so runners had good visibility and total safety. Many night races go off on trails, but this route stuck solely to roads. It is a great opportunity, to try out night running in a safe and enjoyable environment.
Total elevation for the course is 75 metres.

Among the runners taking part in Wakefield Hospice' night run for this exciting new event, was Spedding Goldthorpe's Jo & Chris Dexter also not forgetting our formidable Qayoom Kamal (Below).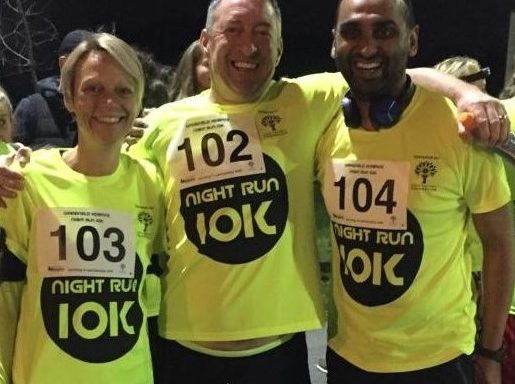 "The pace was slow early on, as a result we upped our tempo, finishing under the hour mark", said Chris, Jo & Qayoom.
Runners had 2 hours to complete the race. Expectations were smashed by Jo & Chris who both recorded times under 50 minutes. Whereas, Qayoom broke his one hour target by 15 seconds (59:45). A brilliant effort by the SGB team.
Highlights below